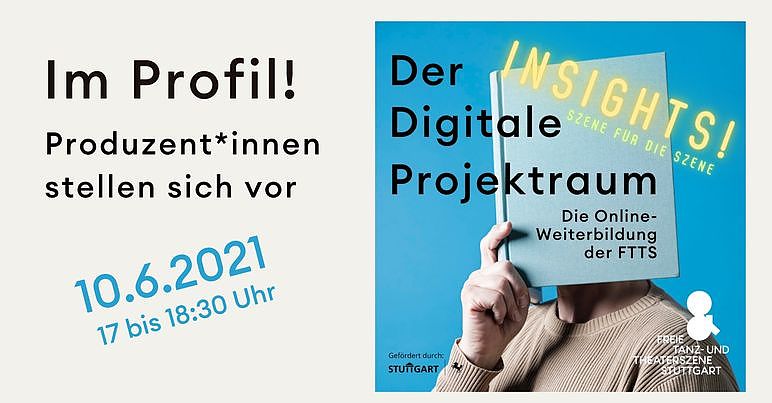 In Profil! Meet the Producers
Let's talk! – On Thursday, the independent dance and theater scene in Stuttgart will speak to producers about their exciting job and everyone is cordially invited!
At this information event on June 10th, 2021 from 5pm to 6.30pm, eight (!) Producers from Stuttgart and the region will introduce themselves!
In this large and relaxed group, we will talk about how to find the right producer or production manager, what a competent request from the artist should include, what special features need to be taken into account when drafting the contract, what a Producer does (or does not do) and how a successful collaboration definitely works!
Register, share and spread the word!
Also there are: Laurence Nagel, Nadia Dias, Anika Bendel, Aliki Schäfer (production office schæfer & sœhne), Isabell Ohst (Bigger Space), Birgit Gebhardt, Maximilian Lehner (The Real Office) and Britta Horwath.
Participation is free. Registrations "here": https: //zoom.us/meeting/register/tJYodOuhpzMqH9xACut3dutSZGeMstuqu89-